People's Climate March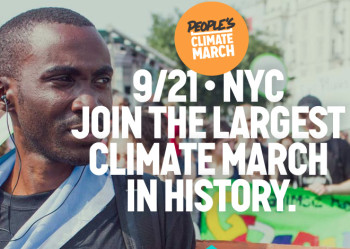 In September, world leaders are coming to New York City for a UN summit on the climate crisis. UN Secretary­ General Ban Ki-­moon is urging governments to support an ambitious global agreement to dramatically reduce global warming pollution.
Therefore, the People's Climate March on September 21 will be the largest climate march in history. It is designed to coincide with the UN Climate Summit.