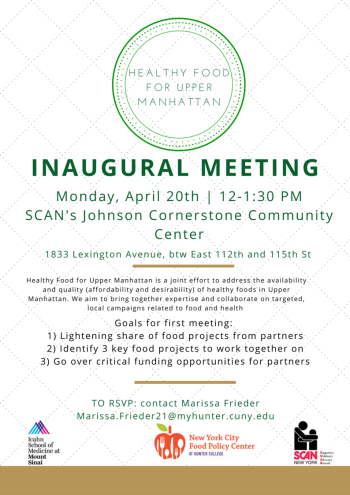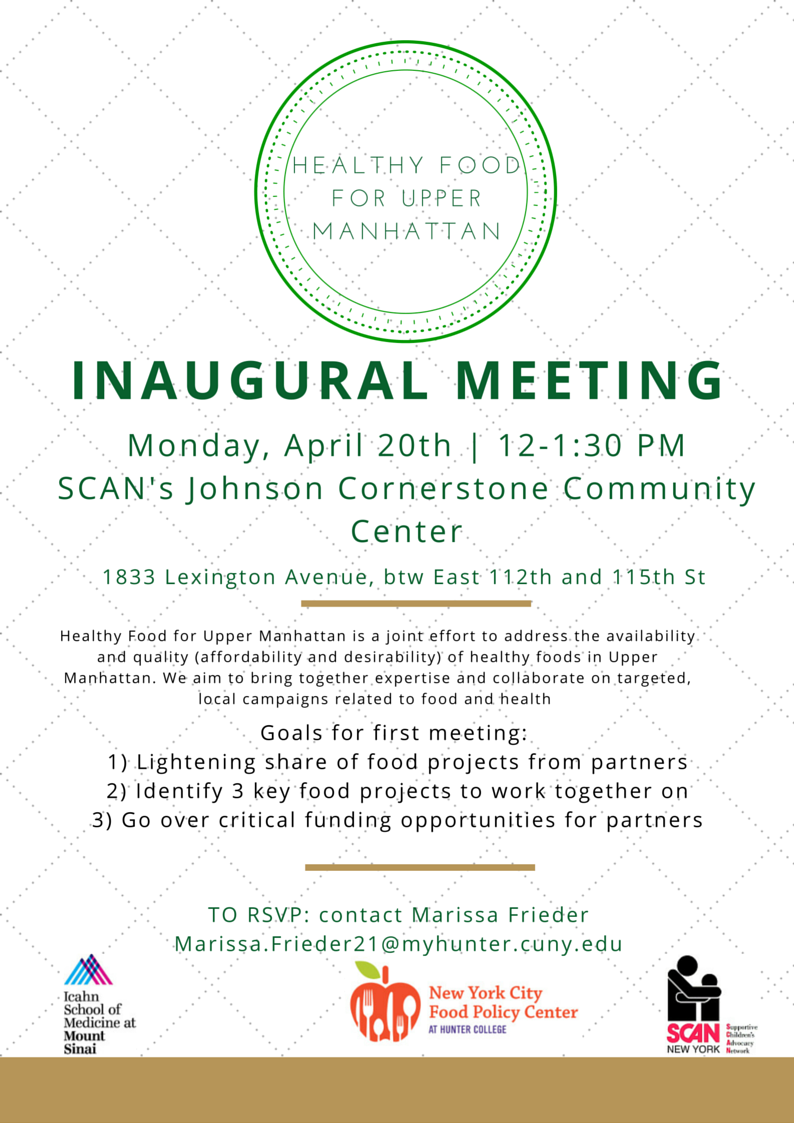 We are pleased to announce the inaugural meeting for Healthy Food For Upper Manhattan (HFUM), a workgroup and collaborative space focused specifically on food-related work in Upper Manhattan. Together with two leading community organizations, the Partnership for a Healthier Manhattan at Icahn School of Medicine at Mt. Sinai and SCAN-NY, we will bring partners together to work on targeted campaigns and identify how to can expand or fund projects.
Goals for this meeting include:
1. Lightening share of food projects from partners
2. Identify 3 key food projects to collaborate on
3. Review critical funding opportunities for partners
Our goal is to not reinvent the wheel, so we are asking partners to share their food projects BEFORE the meeting. Please take 4 minutes to fill out this survey
If you are interested in attending or have questions, please contact Lisa Herron at lisa.herron@mountsinai.org or Marissa Frieder at Marissa.Frieder21@myhunter.cuny.edu.