Part of our Fall 2015 Food Policy for Breakfast Seminar Series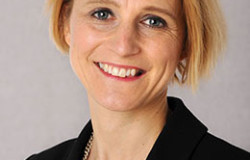 On Monday, September 21, The New York City Food Policy Center featured Dr. Corinna Hawkes who spoke on The Role of Food Value Chains in the Global and Local Supply of Food. Dr. Hawkes is Co-chair of the Global Nutrition Report's International Expert Group; a member of the International Panel of Experts on Sustainable Food Systems; and an Honorary Fellow, City University London Centre for Food Policy. 
Moderated by Nicholas Freudenberg, Distinguished Professor of Public Health, CUNY School of Public Health & Hunter College, and Faculty Director, NYC Food Policy Center at Hunter College.
Resources:
Download Dr. Hawkes' presentation