What are Summer Meals?
The City's summer food program provides free and nutritious breakfasts and lunches to children at sites across the City and is a critical resource in the fight against hunger – especially for families who benefit from reduced price and free meals during the school year.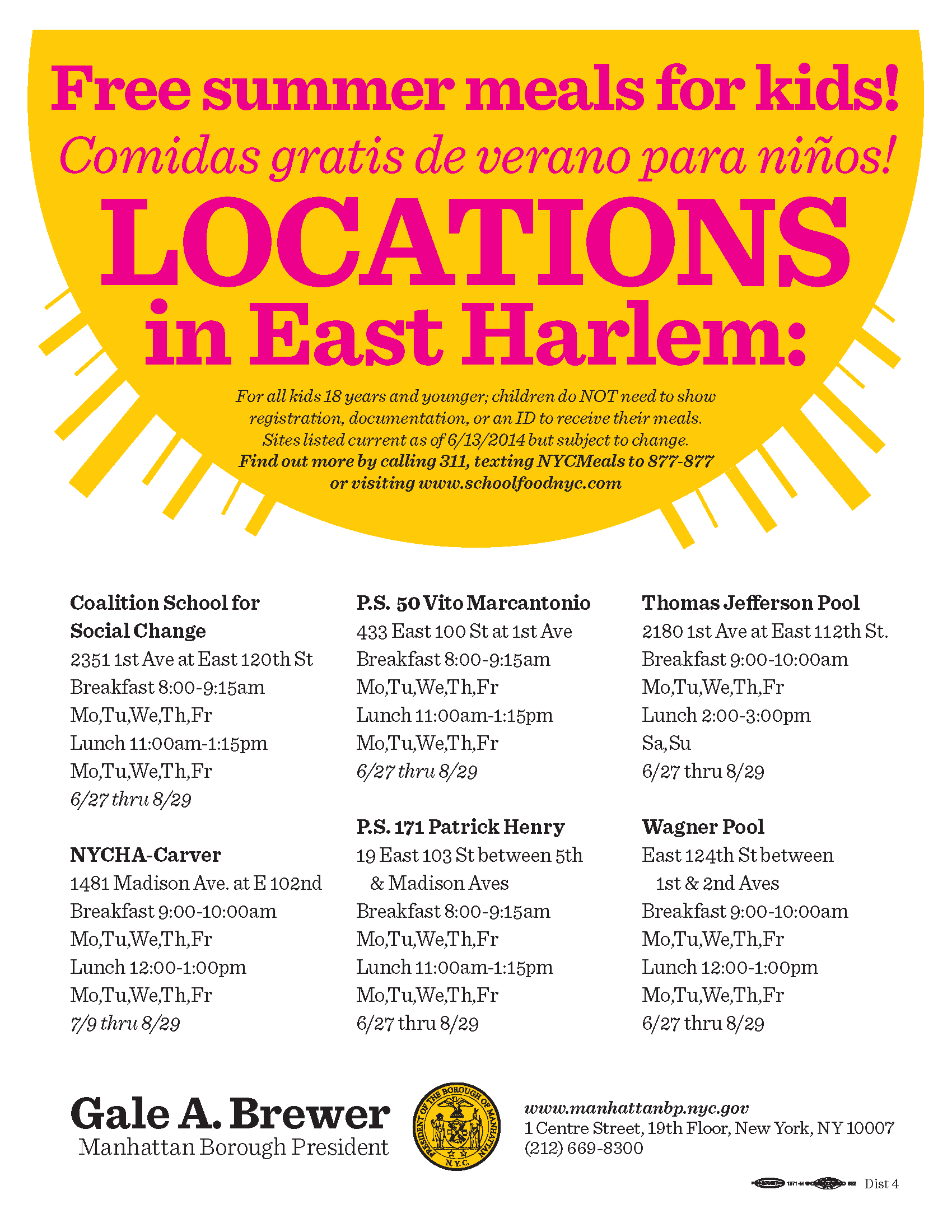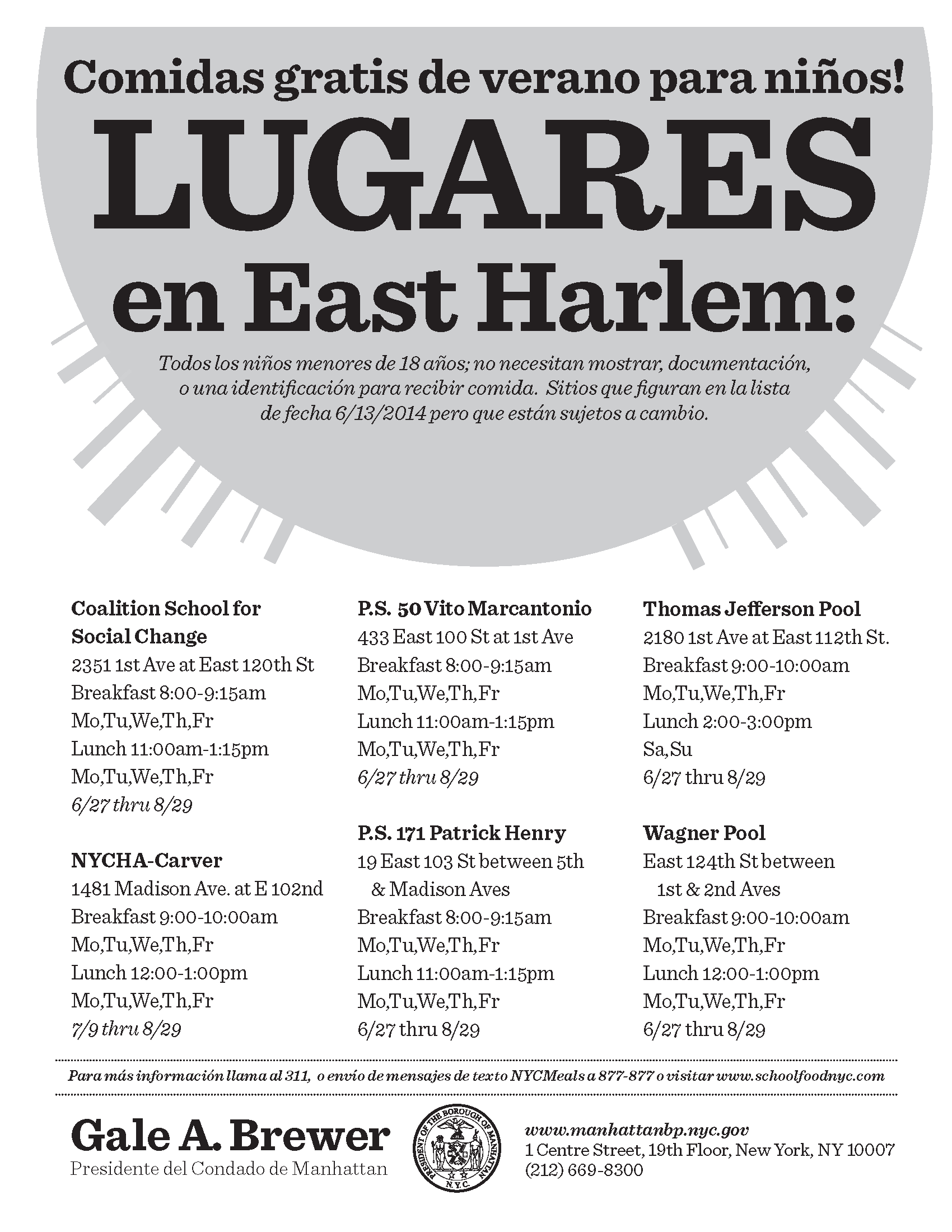 Learn more about the Summer Meals Program or find your nearest Summer Meals site .
Manhattan Borough President Gale Brewer has made summer meals a priority for her office, calling for a "reset" of the program and providing recommendations to improve access and delivery, including site planning, strengthening communications between agencies and making the program more effective in combating hunger in NYC. Learn more about the work her office is doing to promote summer meals in Manhattan.