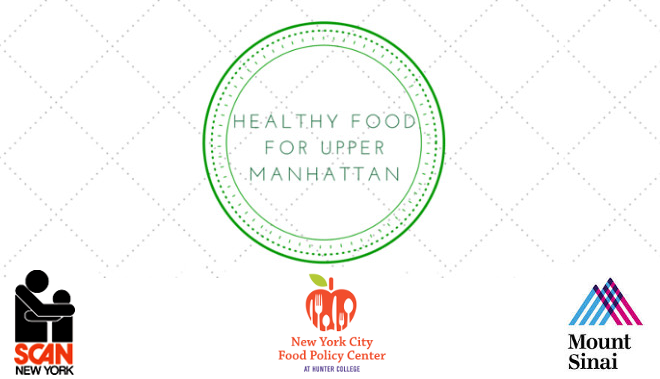 August 2015: We are pleased to announce a seed grant of $5000 from the Mt. Sinai Icahn School of Medicine to fund planning and communication activities for the Healthy Food for Upper Manhattan Workgroup (HFUM).
HFUM is a workgroup and collaborative space focused specifically on food-related work in Upper Manhattan. Recently launched in April 2015, this joint effort seeks to address the availability and quality (affordability and desirability) of healthy foods in Upper Manhattan. We aim to bring together expertise and collaborate on targeted local campaigns related to food and health. The HFUM planning committee will work with the larger workgroup to plan and execute our bi-monthly meetings as well as develop the work of moving projects and partnerships forward.
The next meeting of this workgroup will be September 21, 2015.
Learn more about Healthy Food for Upper Manhattan.