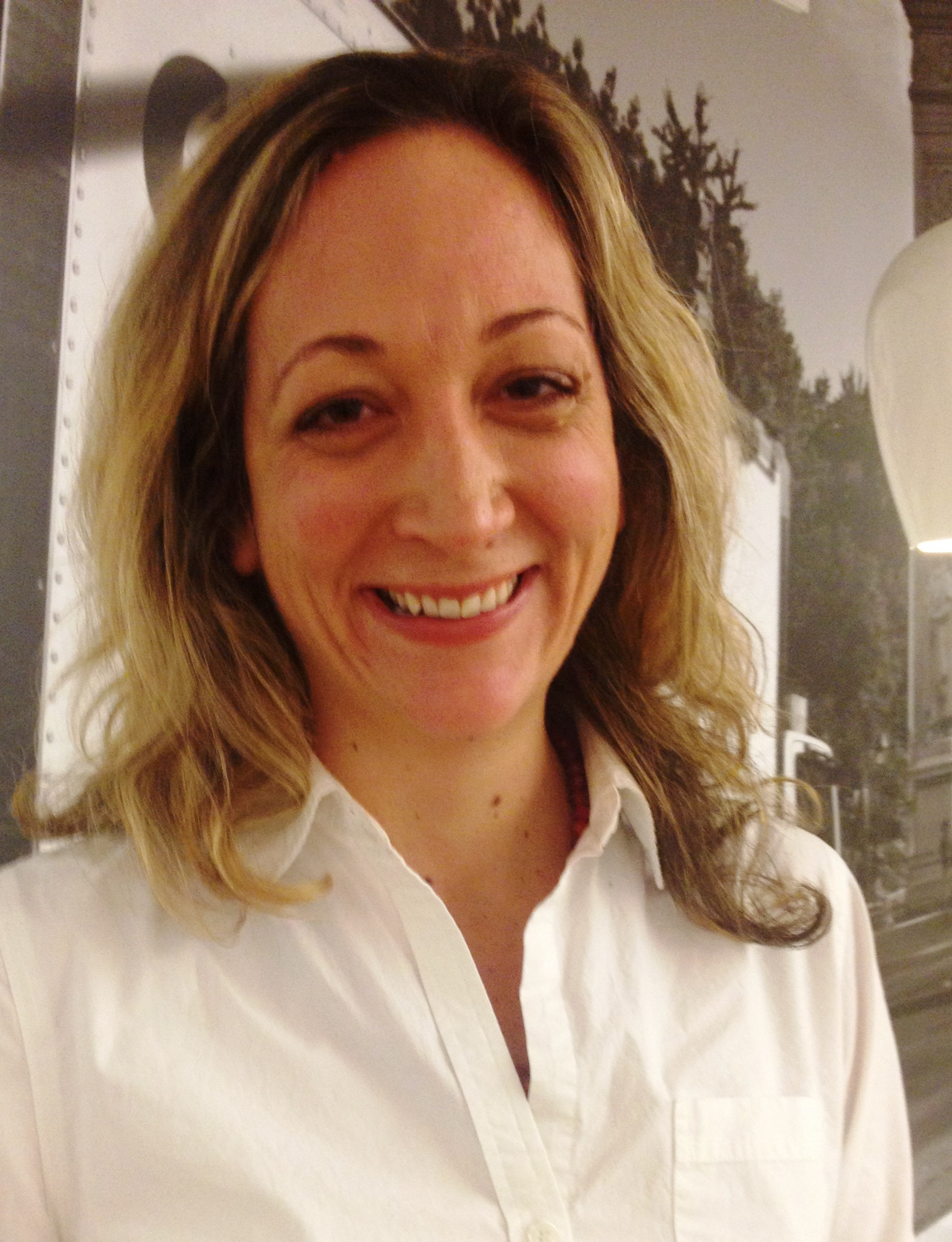 Kate MacKenzie is the director of Policy and Government Relations at City Harvest. Prior to City Harvest Kate worked as the Director of Food and Nutrition at FoodChange and as a Public Health Epidemiologist at NYC DOHMH.  Kate is also a Registered Dietitian.
FPW: What motivated you to get involved with food policy and to become a food policy advocate? Was there a specific trigger or inciting incident?
To be honest, it was completely unintentional.  My academic work at Cornell was nearly 100% science, in fact, it was a pre-med program.  I knew nothing about government, policy, or broader issues.  Columbia's graduate program focused on food "before the swallow," and that exposed me to the tremendous challenges of the global, national, and NYC food system.  My interests completely changed, and I knew that I wanted to work to effect change at an environmental scale, rather than working at for individual behavior change.
FPW: What do you believe to be the greatest food (policy)  challenges for New York City? And the greatest opportunities?
KM: The paradoxes of hunger and obesity, and abundance and scarcity of so many things, contribute to a complex food landscape in NYC.  Broadly speaking, the fact that nearly half of all New Yorkers are poor or near poor makes it difficult to put quality meals on the family dinner table.  Creating systems to address that will take a long time, but it's also likely to make the biggest impact.  Separate from that, creating policies that increase participation in the school meals provides a huge opportunity for NYC.
FPW: New York City is one of the largest purchasers of food in the United States, do you have suggestions on specific ways food policy advocates and government officials can use this advantage?
KM: I do think NYC has started to really capitalize on food procurement possibilities.  The city is trying to support the regions agriculture where possible, and through that, some challenges in the food supply chain have been realized, like the need for more processing operations, or the need for better cooking equipment in schools.  Food procurement is highly complex, yet NYC has been exploring ways to use its purchasing power to increase the quality of food.
FPW: How would you describe the current food movement in the New York City? Do you think it is becoming more effective?  Why?
KM: Diverse.  The food movement in NYC isn't about one particular thing.  There are advocates speaking out for food justice, healthy food, nutrition education, hunger and food insecurity, school food, urban agriculture, food and environment, food in disasters, food retail, local food, the list goes on and on.  And that is a good thing!  The individuals and organizations who would consider themselves to be part of the food movement is also hugely diverse, and that is a must.  Part of what is making the NYC food movement effective is that all of these seemingly individual movements are increasingly working together – the NYC Mayoral Forum on Food is a good example of this.  Hopefully, this cohesiveness will only continue and get stronger.
FPW: What are some of the key problems with our food system in New York City?
KM: Well, I mentioned a long list of groups advocating for change above, and each one of those groups is addressing a challenge with the food system.  Until all people have access to healthy, affordable food, and access includes the financial and geographic means, we have work to do to improve the food system.
FPW: What is the one food (policy) change at the local (or state or federal) level that would have the greatest impact on health ?
KM: Tricky question, but I'm going to go with universal school meals.
FPW: City Harvest is considered a model of success in terms of anti-hunger, food rescue, what are some of the key factors that that explain its successes?
KM: The concept of food rescue is simple.  Recovering food that would otherwise go to waste, and providing it to people that need to eat.  City Harvest has done a remarkable job of demonstrating what we are doing.  When things get tough, you won't hear us talking about how hard things are, you will hear us talking about how we are rolling up our sleeves and stepping up to do our part.