The Fresh Taste Program: Cooking Demonstrations & Nutrition Education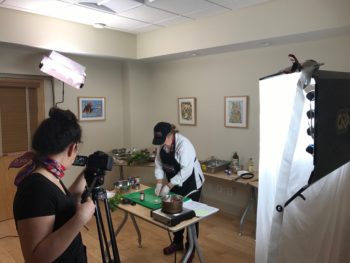 The Hunter College Food Policy Center created Fresh Taste for Seniors, a cooking demonstration program conducted at two senior centers in East Harlem in the spring of 2017, with the support of a grant from the Manhattan Borough President's Office.* The program sought to encourage seniors to prepare healthy, affordable meals at home by increasing their nutrition/food knowledge and skills and self-efficacy in the kitchen. Fresh Taste used recipes that are nutritious, tasty, and easy to prepare using minimal kitchen equipment. The program trained Hunter College nutrition students to conduct the demos as part of the fieldwork required for their course, providing them with hands-on, community-based experience while connecting them to the East Harlem neighborhood in which Hunter is based.
Below we share the resources used for the Fresh Taste program to help other groups interested in conducting demos. Although our program was tailored to seniors, the recipes can be used for cooking demos targeted to other teen or adult groups.
Guidelines and Equipment Needed to Conduct Demos
This document provides guidance for chefs before, during, and after the cooking demonstrations. These reminders include what to bring to the demo, how to set up once on site, and tips on clean up and how to handle leftovers.
GeneralGuidelinesforBeforeDuringAfterDemo-Web
The Equipment List provides a comprehensive list of the supplies needed to conduct the cooking demonstrations following the recipes listed below.
Training Videos for Chefs
These training videos were conducted through a partnership with Lenox Hill Neighborhood House by their Teaching Kitchen Chef Lynn Loflin. The Teaching Kitchen is a leading-edge training, technical assistance and consulting program to help local nonprofit organizations with institutional food programs serving low-income clients convert their programs to a farm-to-institution model. The videos teach chefs how to conduct engaging, lively, and educational cooking demos, following best practices from Chef Loflin's years of experience in the field.
All Recipes:
Demo Recipes for Chefs
These recipes are for the chefs who will be conducting the cooking demonstration and have been adjusted to serve large groups with sample-size servings. Each recipe includes an ingredients list and directions, number of servings, equipment needed, talking points, and nutrient analysis (conducted using the U.S. Department of Agriculture's SuperTracker).
Recipe Handouts for Participants
Distribute these recipes to participants at the beginning of the demo, so they can follow along while your chefs create the recipes. Encourage participants to make the recipes at home for themselves — and family and friends.
The recipes are designed to be printed on 3'x5' postcards, with an image on the front and the recipe on the back. They are available in both English and Spanish.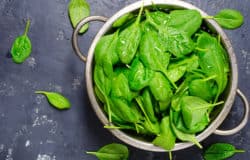 Spinach, Fruit, and Avocado Salad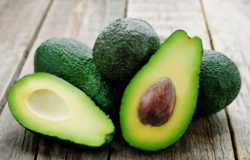 Mashed Garbanzo Bean Sandwich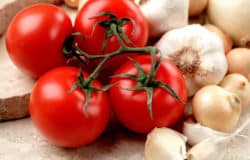 Quick Bean Chili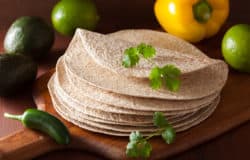 Black Bean Quesadillas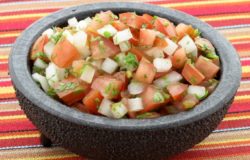 Pico de Gallo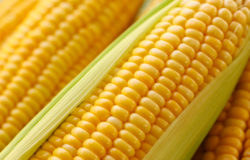 Corn & Green Chili Salad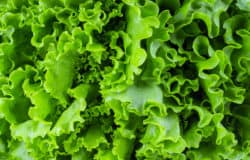 Tuna Lettuce Wrap
Participation Waiver and Media Release
It's a good idea to have participants sign a participation waiver in case any accidents occur during the demo. You can combine this with a media release so that you can take photographs during the demo if you wish to share them on social media or other public venues. Make sure to fully explain the release form to participants so they know what they're signing. The release form is available in English and Spanish.

Participant Survey
Survey your participants to find out both what you're doing well and what you could improve upon. You may also want to survey participants to determine whether they are learning new skills or plan to make the recipe at home. The following survey is quick and easy for participants to complete but provides valuable feedback for those implementing the program. The survey is available in English and Spanish.   
Acknowledgements
*We thank the Manhattan Borough President Gale Brewer's office for their generous support through the Manhattan Community Award Program grant.
We are grateful for the partnership and expertise provided by the Lenox Hill Neighborhood House Teaching Kitchen in conducting the training videos.
Finally, we thank Union Settlement staff and the participants from the Gaylord White and Corsi senior centers who helped to make the program a success.