Part of the Food Policy Snapshot Series
Policy Name: Healthy Menu Choices Act, 2015 (Bill 45, Making Healthier Choices Act) and O.Reg.50/16
Location:
Ontario, Canada  
Population: 14,193,384 (Statistics Canada, 2017)
Overview: Beginning January 1, 2017, the Healthy Menu Choices Act, 2015 and its accompanying Regulation, O.Reg.50/16, required all restaurants in Ontario with 20 locations or more to display the number of calories for all food and beverage items (including alcohol) on their menus along with a statement of average daily calorie requirements. Requiring calorie content to be printed on menus is intended to provide consumers with more information about what they are eating and feeding to their children when they are dining out.
Progress to date: Ontario's Healthy Menu Choices Act, 2015 was passed in May 2015 as part of the Making Healthier Choices Act, 2015 (Bill 45) and was accompanied by Ontario Regulation 50/16).
Program/Policy Initiated: January 1, 2017
Food policy category: Food Services
Program goals: To create a more supportive food environment for Ontario families by:
Helping consumers make healthier choices when dining out

Raising public awareness about the calorie content of foods eaten outside the home

Encouraging food industries to reformulate high-calorie menu items
How it works:
Ontario's Healthy Menu Choices Act, 2015 requires food service chains with 20 or more locations in Ontario to (1) display the number of calories for all "standard food items" and self-serve items on their menus, labels and display tags, and (2) display contextual information to help educate consumers about their daily caloric requirements.
As of January 1, 2018, the following statement is required for all food items directed at children: "Adults and youth (ages 13 and older) need an average of 2,000 calories a day, and children (ages 4 to 12) need an average of 1,500 calories a day. However, individual needs vary."
"Standard food items" are defined as restaurant-type food or drink (including alcohol) items that are sold or offered for sale in servings that are standardized for portion and content (e.g. ready-to-eat items).
The types of menus that are regulated include paper menus, menu boards, electronic menus, drive-through menus, online menus, or menu applications, advertisements and promotional flyers. The following food and beverage items are exempt from the menu labeling legislation:
Menu items offered for fewer than 90 days in a calendar year.

Self-serve condiments that are free of charge and not listed on the menu.

Patient meals in hospitals, long-term care homes, psychiatric facilities and retirement homes.

Special-order items.
Regulated food service premises include restaurants, fast-food restaurants, convenience stores, grocery stores, movie theatres, non-fixed food service premises (food trucks, ice-cream carts, hot dog stands), coffee shops, bakeries, buffets and others (cafeterias, retirement homes, hospitals if they sell food to the general public and are owned or operated by a person who owns or operates 20 or more food premises in Ontario). Food premises operating under the same or substantially the same name (e.g. Fast Food Restaurant versus Fast Food Restaurant Express) and offering the same or substantially the same standard food items, are also subject to the menu labeling legislation. The following types of food service premises are exempt from the menu labeling legislation:
Food service premises that operate for less than 60 days in a calendar year (consecutively or non-consecutively).

Food service premises located in a public or private schools (i.e. elementary, intermediate and secondary).

Food service premises located in a correctional facility.

Food service premises that are located in a child care center.
Why it is important:
Ontario is the first Canadian province to legislate menu labeling requirements for food and drink items. The Healthy Menu Choices Act, 2015 demonstrates a growing trend toward requiring food service providers to transparently present their customers with caloric and health information that helps them make informed choices and meet their health goals when dining out. The Act is also a component of Ontario's Healthy Kids Strategy, a government-led initiative to prevent and reduce childhood obesity. With almost one-third of Canadian children and youth overweight or obese, menu labeling (along with other interventions) has the potential to increase knowledge and influence food choices for parents and families.
Evaluation: Ontario's 36 public health units were responsible for implementing the Act. The Ministry of Health developed a guide, fact sheets and a frequently asked questions document to facilitate and streamline the implementation. If establishments do not comply, fines range from $500 (for a first offense) to $1,000 (for a second offense) per day for individuals such as franchisees, and $5,000 (for a first offense) to $10,000 (for a second offense) per day for corporations. If individuals or corporations reach a third offense, their establishment is subject to temporary closure until they comply.
One study conducted in New Haven, Connecticut, found that participants who were provided with calorie labels on restaurant menus ordered fewer calories than those who were not provided with labels. Further, adding a recommended daily caloric requirement label was shown to increase this effect. However, the same policy may not work equally in every area where it is implemented, so future evaluation is necessary to assess the effectiveness of this policy, especially the impact of menu labeling on children's food choices and consumption.
Learn more: Frequently Asked Questions
Requirements of the Legislation
Point of Contact:
General Inquiries:
Health Canada
T: 613-957-2991
Healthy Menu Choices Act, 2015 Inquiries:
Similar practices:
New York is the first city in the nation to require chain restaurants to post warning labels next to menu items that contain high levels of sodium. The regulations were passed unanimously by the New York City Board of Health in September 2015, and took effect on March 1, 2016. Under these regulations, New York City restaurants with fifteen or more locations nationwide are required to post a salt-shaker symbol next to menu items that contain 2,300 milligrams (mg) or more of sodium (the daily recommended intake). Additionally, covered restaurants must conspicuously post the following warning at the point of purchase:
"Warning: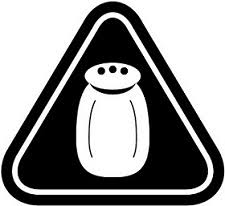 indicates that the sodium (salt) content of this item is higher than the total daily recommended limit (2300 mg). High sodium intake can increase blood pressure and risk of heart disease and stroke."
More than 75 percent of the sodium we consume comes from food that is processed, packaged and sold at stores and restaurants– not from using the salt shaker at home. Therefore, these regulations were passed to help limit the amount of sodium people consume when dining out, which would, in turn, help to prevent high blood pressure, heart disease and stroke.
References:
https://www.ontario.ca/document/guide-menu-labelling-requirements
https://restaurantsuccess.touchbistro.com/touchbistro-blog/creative-ways-to-embrace-ontario-s-healthy-menu-choices-act
https://www.ontario.ca/page/calories-menus
https://opha.on.ca/Nutrition-Resource-Centre/News/NRC-News/2017/Ontario%E2%80%99s-Healthy-Menu-Choices-Act-In-Effect.aspx
https://ckphu.com/2017/01/menu-labelling-ontario/
https://opha.on.ca/Nutrition-Resource-Centre/News/NRC-News/2017/Ontario%E2%80%99s-Healthy-Menu-Choices-Act-In-Effect.aspx
https://www.ncbi.nlm.nih.gov/pmc/articles/PMC2804627/
https://www1.nyc.gov/site/doh/health/health-topics/national-salt-reduction-initiative.page