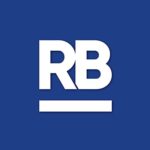 About
We unleash the potential of communities to thrive, no matter the odds.
Since 1973, we've offered services designed to support every generation and meet the needs of communities. Our divisions encompass seniors, housing, education, health and empowerment.
Our unique model of holistic community revitalization works by developing neighborhood assets, like affordable housing, to create the foundation for a more vibrant and diverse community. We build upon this foundation with programs designed to connect people to resources to help everyone in the community thrive, especially our most vulnerable populations. This inclusive approach helps unleash the potential of the community and ensures that nobody is left behind in times of growth.