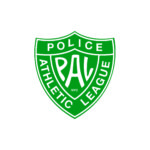 Address
34 1/2 East 12th Street
Phone Number
(212) 477-9450
Director, Manager or CEO
Frederick J. Watts – Executive Director
Number of staff/employees
448
Annual Budget
$27,866,000
Major Funders
Government Contracts; Contributions; Rental Income and Fees; In-Kind Gifts and Legacy Income
Latest Projects
In Spring 2020, during times of social distancing, PAL worked with interns from Cornell University Cooperative Extension (CUCE) and CUNY to teach PAL teens about health and wellness. The teens then worked with participants virtually to teach them about healthy eating habits. This activity took place online while centers were closed. CUCE sent meal kits and each week, participants attended a virtual class where they learned more about staying healthy and eating well. What makes this program so important is that teens learned to become advisors to their younger counterparts and both groups learned about healthy eating habits.

PAL Early Start / Head Start programs place a strong emphasis on the nutritional and physical needs of children and families. S.P.A.R.K. (Sports, Play & Active Recreation for Kids) with Eat Well, Play Hard and the Child Adult Care Food Program (CACFP) are utilized to promote physical development and focus on eating healthy foods.
Interesting Fact
The Police Athletic League has a century long history of bringing together the police and the community through friendly sports competition. NYPD's Community Affairs officers, along with volunteer police officers from around the City work closely with the Police Athletic League to coach, mentor and compete in athletic contests with community youth, allowing all participants to develop positive and lasting relationships.
Areas Served
Bronx, Brooklyn, Manhattan, Staten Island, Queens
Core Programs
Early and Head Start Programs
PAL has seven Head Start programs (5 serve Early Head Start children ages 2-3) throughout Brooklyn and Queens. We currently serving 569 children ages 2 – 5.
http://www.palnyc.org/early-childhood

Afterschool
PAL provides youth in K-8th grade with a high-quality and holistic after-school experience, based on a schedule of different activities and academics including STEAM and literacy learning, visual and performing arts, and physical education. The Police Athletic League programs consider the whole child in planning classes and activities that help participants learn, grow and dream.
http://www.palnyc.org/afterschool-program

Teens
The Police Athletic League offers a variety of activities for teens, ages 13-19 in our Teen Centers. PAL strives to provide opportunities for athletic training, physical fitness, college readiness, job readiness, career outlook, social engagement, and experiences in the arts. PAL prides itself on rendering services that maximize youth exposure and foster positive relationships in the community at large.
http://www.palnyc.org/teens

Through a continuum of year-round theater arts programming, offered in partnership with renowned actors and leading New York City theater companies, the Teen Acting program benefits a wide range of young people, from those casually interested in acting to those of exceptional talent and motivation who aspire to professional careers in the theater arts.

The College Access Program (CAP) is offered to high school juniors and seniors attending PAL Teen Centers. The program helps them to overcome barriers to college. Participants receive positive youth development workshops while gaining valuable career preparation through targeted self-selected internships. CAP aims to not only encourage students to enroll in higher education but to prepare them for success in school and in their career.

The Mentorship and Advocacy Program (MAAP) is a program offered by the Division of Youth and Family Justice (DYFJ); providing individualized, strength and advocacy-based wraparound support services for youth ages 12-21. The program is for youth who exhibit risk factors that would increase the likelihood of engagement in delinquent behaviors; truancy, drug/alcohol use or abuse, association with negative peers, and pattern of family conflict or violence. Each youth is matched with a mentor whose focus is to guide in developing better self-esteem, creating healthy relationships, and making positive life choices.

The Work, Learn & Grow (WLG) employment program is a newly funded NYC Council initiative designed to give participants of the Summer Youth Employment Program (SYEP) an opportunity during the school year to continue to build off of the skills and experience acquired during the summer. WLG provides select participants of the SYEP, ages 14-24, with career readiness training and paid employment for up to twenty-five weeks between October and April.

Established in 2004, Youth Link began as a mandated anti-recidivism program, providing family court-involved youth with counseling, tutoring, and social-emotional support to help them successfully exit the juvenile justice system; reconnecting them to their school, employment, families, and communities. The program has since expanded to include any teen, ages 13-19, in need of support.

Sports
The Police Athletic League Sports and Recreation Department provides a model sports curriculum for all centers, in addition to organizing and facilitating leagues, tournaments, and special events for over 13,000 youth annually. PAL's sports and recreation programs keep young people engaged in positive youth development activities and reinforce the concepts of discipline, leadership, teamwork, and sportsmanship.
http://www.palnyc.org/sports-and-recreation/

Summer Programming
Each summer, PAL provides children ages 5-13 living in communities facing high rates of poverty and crime with Summer Day Camps, free of charge. For these children and their families, PAL's Summer Day Camps are often the sole difference between a 12 week summer characterized by listlessness, risk exposure and learning loss–and a summer filled with nutrition, character development and educational growth.
http://www.palnyc.org/summer-camps

Over the course of seven weeks each summer, PAL closes roughly 15 public areas in New York City neighborhoods suffering from high rates of crime and poverty to create supervised and fun-filled places for children ages 6-16 to play in safety. Each PLAYSTREET has fun athletic and recreational equipment, as well as arts and crafts, to make a fun experience for the kids. Participants also learn how to identify members of their local NYPD precinct as well as their local elected officials, fostering strong relationships and an increased sense of community.

Each summer, in partnership with the Department of Youth and Community Development (DYCD) PAL, provides youth, ages 14-24 with employment opportunities throughout New York City. The Summer Youth Employment Program (SYEP) provides six weeks of paid employment during July and August. Entry level jobs give youth work experience in either public or private sector worksites. In addition to the six weeks of paid employment, participants attend workshops on job readiness, career exploration, and financial literacy. For many youths, these summer jobs are their first experience in the workforce. PAL serves more than 1,500 youth in the Queens, Manhattan, and Brooklyn through its full-service youth centers in these borough.
Major Issues
Community Advocacy, Nutrition Education (Children/Youth), Nutrition Education (Adult)
Frequently used hashtags
#palnyc #palnewyork #PAL#LightsOnAfterSchool #givingback #flagfootball #nypd