NYU Langone Medical Center Department of Population Health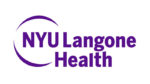 Long Organization Description:
The Department of Population Health at NYU School of Medicine is working to bridge the worlds of medicine and public health, leading research to improve the health of populations in New York City and around the globe and educating students to become leaders in healthcare delivery, health policy and public health. Efforts to improve the health of populations will need to extend beyond the healthcare system and into lifestyles (home, work, play). To do this, the Department of Population Health partners with front-line practices, community groups and public health institutions to conduct research across three domains: (i) the healthcare system; (ii) community- and neighborhood-based partnerships; and (iii) innovative methods, metrics and models. Areas of research include healthcare delivery science, medical ethics, health behavior change, comparative effectiveness research, epidemiology, biostatistics, health policy and evaluation, early childhood development, community health work and health equity, and tobacco, alcohol, and drug use and treatment.