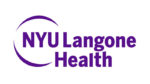 Phone Number
(646) 929-7870
Director, Manager or CEO
Leanne Luerassi, MPH,
Number of staff/employees
85
Major Funders
Grants, Donations
Latest Projects
Section on Health Choice, Policy, and Evaluation Conducts policy evaluations and research to identify successful strategies to promote consumption of healthy items. Contact: Courtney Abrams, courtney.abrams@nyumc.org http://pophealth.med.nyu.edu/divisions/sohcpe
Interesting Fact
Population Health Faculty Member Awarded 'High-Risk, High-Reward' NIH Grant to Study Food Marketing Targeting Minority Youth Dr. Marie Bragg is first faculty member at NYU Langone to receive the award Wednesday, October 07 2015 http://www.med.nyu.edu/pophealth/awards/marie-bragg-awarded-high-risk-high-reward-nih-grant-study-food-marketing-targeting
Areas Served
Bronx, Brooklyn, Manhattan, Staten Island, Queens
Core Programs
Biostatistics: Various research and collaboration efforts. Info: 650 First Avenue (between 37th and 38th streets), fifth floor. Contact: Bernice Townsend, bernice.townsend@nyumc.org, 212-263-0363
Epidemiology: gain new understanding of the inter-relationship of genetic and environmental factors impacting on human health, providing the scientific basis for translation of this knowledge to public health action. Research: air pollution, biomarkers for breast cancer risk, colorectal cancer risk, microbiome and malignancy, drug treatment response and recurrence in melanoma. Info: 650 First Avenue (between 37 and 38 streets), Fifth Floor. Contact: Liz Clancy, elizabeth.clancy@nyumc.org, 212-263-0333
Healthcare Delivery Science: Mission is to bridge academia and the healthcare delivery system to advance research and practice in implementation science, quality of care and patient safety. Various research including safety gaps and systems failures, qualitative and quantitative evaluation of large-scale health systems interventions both at NYULMC and nationally. Affiliate: The Center for Healthcare Innovation and Delivery Science (CHIDS)allows clinicians, researchers, educators and administrators to work together to accelerate the transformation to a learning healthcare system and improve patient outcomes and supports innovation, provides training and resources for evaluation work and conducts healthcare delivery research.
Medical Ethics: The Division of Medical Ethics works to enhance education and training in bioethics and advance our ability to address the philosophical and practical dilemmas associated with advances in medicine and biotechnology and changes in the practice of healthcare. Contact Jessica Wico at 646-501-2739
Health and Behavior: The Division of Health and Behavior focuses on strategies for fostering healthful behaviors across a wide variety of conditions and settings. Director: Gbenga Ogedegbe, MD, MPH. Current research: http://www.med.nyu.edu/pophealth/divisions/health-and-behavior/research
Comparative Effectiveness and Decision Science: the Division of Comparative Effectiveness and Decision Science bridges the worlds of decision science, cost effectiveness, comparative effectiveness and metrics development. Its investigators perform scientifically rigorous research that informs clinical care and health policy. Director: Scott Braithwaite, MD, MSc.
Major Issues
Food Policy, Health Inequity, Nutrition Education (Children/Youth)
Frequently used hashtags
#asthma #addiction #nycdocs #nychealth #sugar #stress #mindfulness#cancer #research #nyuresearch #nuypublichealth #nyupopulationhealth