Institute for Family Health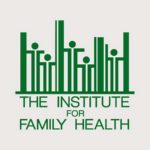 Organization Name:
Institute for Family Health
Long Organization Description:
The mission of the Institute for Family Health is to improve access to high quality, patient-centered primary health care targeted to the needs of medically underserved communities. We operate a network of community health centers that provide primary medical care, mental health care, dental care and social services to people of all ages, regardless of their ability to pay. In addition, we use our expertise and resources to address racial and ethnic disparities in health, advance the use of health information technology, and find innovative ways to improve care for diabetes, depression, women's health, HIV and other priorities in the communities we serve. We also train health students and professionals at all levels.