Hunter College NYC Food Policy Center

Understanding Local Food Environments, Food Policies, and Food Terminology: A Study of Two NYC Neighborhoods
With the increase in obesity and other diet-related diseases, as well as the persistence of food insecurity among many vulnerable populations, the need for transformative changes to our food systems and local food environments is critical.
In an effort to improve population health, and the health of New York City residents, the Hunter College New York City Food Policy Center is constantly seeking to better understand the differences and similarities across neighborhood food environments.
The Center conducted a short survey in East Harlem and the Upper East Side to understand knowledge, attitudes, and behaviors around food, and to inform policymaking that addresses food-related health inequities in New York City.
---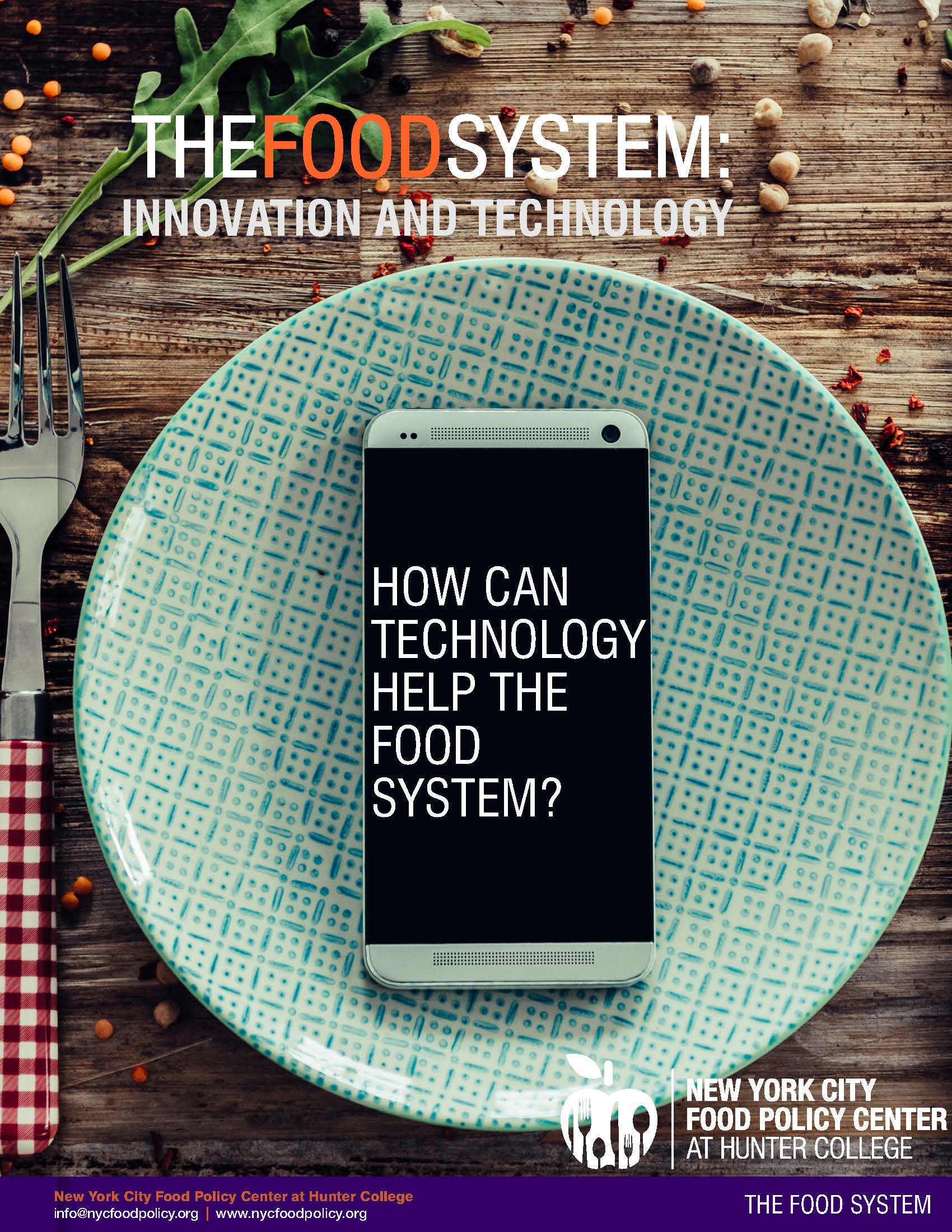 Health Tech and Food Insecurity
The digital revolution over the past 25 years has transformed the way we communicate, learn, conduct business, purchase goods and obtain information. Industrialization, urbanization and market globalization have led to significant shifts in lifestyle, eating behavior and food choices worldwide. The Center's latest report examines how technology can help the food system. 
The report is the first in a series of five about innovation and technology in the food system.
The goal of these reports is to inspire readers–including academics, researchers, community-based organizations, funders, social entrepreneurs, policymakers, government agencies and others involved in the food movement to think about innovative, technological ways to overcome the challenges facing the food system. These challenges include food insecurity, access to healthy food, food waste, food safety and food-related chronic diseases.
This first report discusses and demonstrates ways that technology can help food-insecure individuals access and afford food. Though not a solution to poverty and the other root causes of food insecurity, technology can make it easier for people to sign up for and use federal food assistance benefits, learn about resources in their communities, access nutrition education, plan low-cost meals and save money while grocery shopping. This report and upcoming reports include many examples that demonstrate creative solutions to complex food system issues and also identify areas where new technological developments are needed.
---
The Public Plate in New York City
This report examines the health and economic impact of the more than 260  million meals the City serves each year in public schools, child care and senior citizen programs, homeless shelters, jails, hospitals, and other settings. This market power  can make healthier, more affordable food available to all New Yorkers. Over the last decade much has been done to improve this system; this report suggests specific ways and areas in which the new Mayoral administration can further improve institutional food.
Download the executive summary here>>>
Download the supplement to the report here>>>
---

Jobs For a Healthier Diet and a Stronger Economy
This report examines current efforts to create new food jobs in New York and explores opportunities for creating additional jobs that provide a living wage and contribute to making healthy food more available and affordable.  The report examines the role HUNTER and CUNY can play in creating a good food workforce for New York City.
Download the full report here>>>
Download the report (without executive summary) here>>>