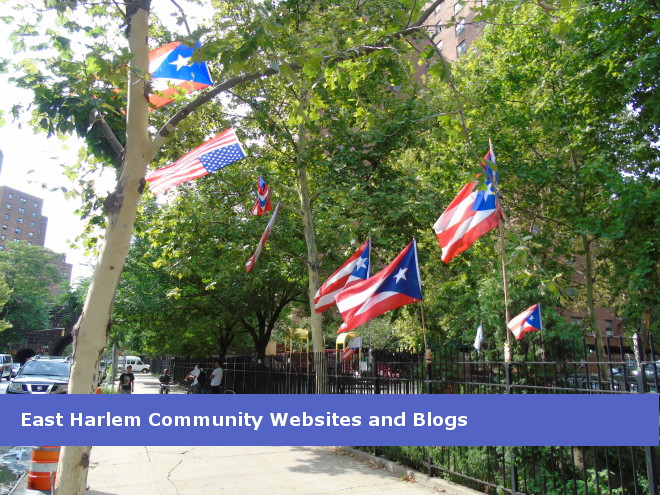 East Harlem Preservation's: East Harlem Preservation, Inc. (EHP) is a volunteer advocacy organization founded in 2005 to preserve and promote the neighborhood's history and culture.
Welcome to Harlem's Blog: Welcome to Harlem is staffed with knowledgeable people who provide expert and friendly guidance to assist visitors looking for sites to visit in Harlem.
East Harlem Preservation Blog: Documenting Our Neighborhood Every Step of the Way!
Italian Harlem: Keeping the memory of Italian East Harlem alive and ticking!
Harlem + Bespoke: This site is about Harlem through a designer's perspective in architecture, history, arts, retail, restaurants, theater, events, music and communities.
Come across other useful resources? Please send us the link at info@nycfoodpolicy.org.