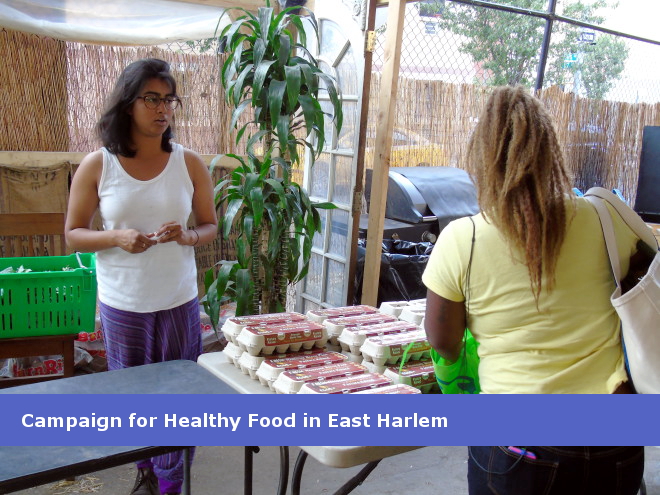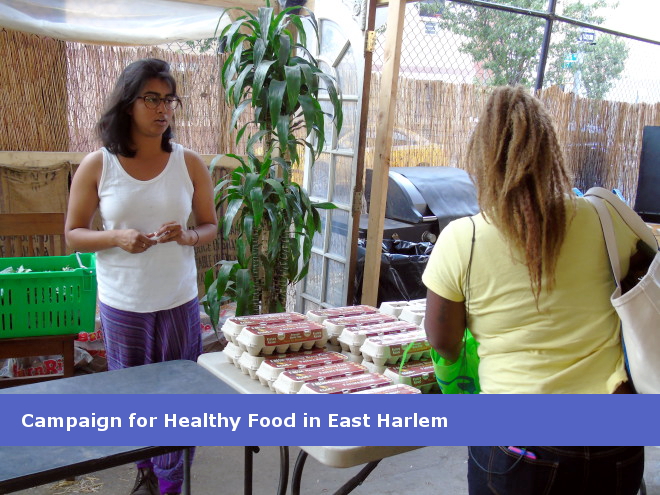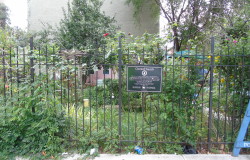 In Spring 2014, the NYC Food Policy Center at Hunter College and the CUNY School of Public Health offered an innovative new course that brought together students, community advocates and local nonprofit organizations to learn about food system issues in East Harlem and other low-income communities and collaborate on solutions to the challenges of food insecurity and diet-related disease. These students have embarked on research action projects that will identify and describe a specific food problem facing the residents of East Harlem, analyze the policy and other causes of the problem, and, with appropriate community and research partners, propose and take action to solve this problem. In the summer and Fall of 2014, several students who took the class are planning projects with East Harlem community groups to begin to address the problems they identified. Read more…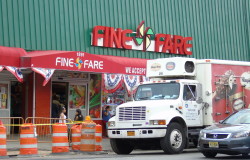 For many years, community advocates, researchers and nonprofit groups have studied and written about East Harlem.  To make some of this information more readily available to those working to improve East Harlem, the New York City Food Policy Center conducted a search of needs assessments and food studies done in East Harlem over the period 2003 to2013. We found a total of 19 assessments and food studies conducted by different groups, organizations and academics. Read the summary…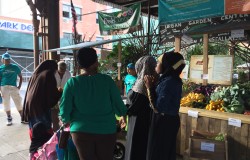 Learn more about the history and current state of nutrition, health, environmental and social issues in East Harlem, explore community resources and find tools to get involved in the community.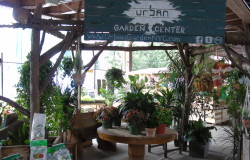 The Center continues to work to build community partnerships with local East Harlem organizations, learning from the work being done and looking for collaborative opportunities. The purpose of these discussions is to learn about different groups food efforts in the community and share what the Center is learning about this work in East Harlem. We welcome contact with any groups interested in collaborating, exchanging ideas and discussing the formation of the Campaign. We'll be updating this page with community partner links and information, so check back soon!
For more information, please contact Diana Johnson, Director of Community Projects at dj@nycfoodpolicy.org.
Come across other useful resources? Please send us the link at info@nycfoodpolicy.org.