Cafcu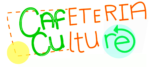 Address:
c/o The Lower Eastside Girls Club
Long Organization Description:
Cafeteria Culture (CafCu) is working to achieve zero-waste, climate smart schools and a plastic free biosphere. We teach innovative environmental education, fostering youth-led solutions on critical sustainability issues by merging citizen science, civic action, media and the arts. Our students, overwhelmingly from low-income communities of color, provide an urgently needed voice in the environmental movement.
Founded in 2009 as Styrofoam Out of Schools, we catalyzed the complete elimination of plastic styrofoam trays from NYC schools and ten other US urban school districts, resulting in half a billion styrofoam trays per year diverted from landfills, incinerators and student meals annually and shifting manufacturing trends.
Building upon this success, we recently produced a feature documentary, MicropasticMadness.org, The movie is a springboard to achieve our goal of plastic free school food service in all NYC public schools. The movie follows the journey of 56 fifth graders from Red Hook Brooklyn, as their understanding of plastic pollution morphs into extraordinary courage and leadership. With heartfelt kid commentary, stop-motion animation, and expert interviews, this inspiring narrative conveys an urgent, accessible message of informed action and hope, while bridging the nexus of plastic pollution and the climate emergency.
An educational version of Microplastic Madness (45-50 minutes), along with free classroom toolkit (grades 4 and up) and a YouTube series that digs deeper into the movie topics are being created to support a youth-led #PlasticFreeFuture campaign with schools as hubs for change.
See our YouTube channel, CafCu Media, with 35K subscribers and over 23 million views.