The RIVER FUND New York, Inc.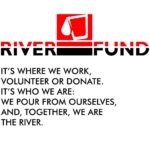 Organization Name:
The RIVER FUND New York, Inc.
Long Organization Description:
The RIVER FUND New York, Inc.'s mission "to feed and empower those we serve to move beyond the lines of poverty" encompasses food and non-food needs of people living under constant 'pressure of relentless material hardships'-which is now recognized as a better way to understand what "poverty" means in our society. People need the basic necessities of food, shelter and a sense of self-dignity. The circumstances that create persistent shortages of critical resources in people's lives and cause them to face episodes of acute deprivation vary dramatically-ranging from the obvious, such as lack of sufficient income, to the overwhelming, like poor health or severe work-limiting health conditions.