The Cathedral Church of Saint John the Divine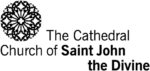 Organization Name:
The Cathedral Church of Saint John the Divine
Long Organization Description:
The mission of Cathedral Community Cares (CCC) is to combat and alleviate poverty through preventive poverty services, education and advocacy–specifically targeting the issues of health and hunger. CCC tackles these problems on multiple fronts by addressing the immediate and beyond-emergency needs of the underserved, while seeking long-term policy solutions that will benefit both clients and the greater community. As a part of "the living Cathedral," CCC operates, coordinates and expands its direct service programs and advocacy campaigns based on the ever-unfolding, diverse needs of the community, while fostering self-sufficiency and cultivating social justice through outreach and education.