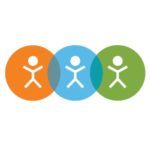 Address Line 2
Suite 1211
Secondary Address
The Urban Assembly Unison School, 170 Gates Avenue, Brooklyn, NY 11238
The Brownsville Collaborative Middle School, 85 Watkins Street, Brooklyn, NY 11212
DeWitt Clinton Educational Campus, 100 W. Mosholu Parkway South, Bronx, NY 10468
MLK Jr. Educational Campus, 122 Amsterdam Avenue, New York, NY 10023
Far Rockaway Educational Complex, 8-21 Beach 25th Street, Queens NY 11691 (opening Fall 2021)
Phone Number
(347) 417-2367
Director, Manager or CEO
Katherine Soll
Community members served per month
Up to 1000 community members weekly
Number of staff/employees
13
Major Funders
Green Mountain Energy Sun Club
The Whole Kids Foundation
Maimonides Medical Center
Brooklyn Communities Collaborative
The New York State Health Foundation
The Pinkerton Foundation
United Way of New York City
The Mother Cabrini Health Foundation
New York City Council
Latest Projects
TFFJ continues to move forward with our planned farm construction and program integrations in Far Rockaway (NYC), Denver, and Miami, all of which are still anticipated to become operational by Fall 2021 and an expanded Brooklyn farm with a launch target of 2023. We are also fielding ongoing inquiries from new prospective partners throughout the country who recognize that our program is uniquely capable of solving their communities' food access and health gaps while preparing their youth for a new and rapidly growing green economy.
Interesting Fact
TFFJ Farms at the Martin Luther King, Jr. Educational Campus (MLK), Brownsville Collaborative Middle School (BCMS), DeWitt Clinton Educational Campus (DeWitt), and the Urban Assembly Unison School (Unison) engage nearly 400 Manhattan, the Bronx, and Brooklyn students in growing up to 800+ pounds of produce monthly for their school cafeterias and the surrounding communities.

When schools closed in mid-March 2020, requiring TFFJ to shut down our school-based farms, we quickly began working as a convener between local commercial hydroponic growers and the food-insecure communities served by our farm sites. Between March and August 2020, TFFJ facilitated the weekly supply of 600 pounds of fresh produce to our school partner communities, supplementing the grab-and-go food options primarily available to residents through COVID relief feeding programs.

TFFJ has now launched weekly and biweekly food distributions in four school partner communities: Kingsbridge, the Bronx; Brownsville, Brooklyn; Far Rockaway, Queens; and Lincoln Center/Hell's Kitchen, Manhattan. Together, these four distributions benefit up to 1,000 New York households weekly.

TFFJ is committed to providing NYC students with ongoing STEM, health and nutrition and food justice advocacy education in the current remote learning environment. Each of its partner schools has been provided with home hydroponic kits for students and a companion curriculum so that farming-related STEM studies can continue at home. TFFJ also launched an online after school Food Justice Collective to provide an opportunity for youth to learn about and advocate for food equity even while schools are closed. The Collective's objectives are: to increase students' foundational knowledge and understanding of food justice and community health and health equity advocacy; to provide leadership skill-building and development opportunities for middle and high school youth; to cultivate students' advocacy skills through structured activities and lessons culminating in student-led advocacy/food justice initiatives, projects, campaigns and/or events; and to engage students with their peers, community leaders, and elected officials in these conversations.
Areas Served
Bronx, Brooklyn, Manhattan, Queens
Core Programs
Advocacy Training
Community Health
Fresh Food
Hydroponic Farming
Improved Nutrition
Youth Leadership
Major Issues
Advocacy Training
Community Health
Fresh Food
Hydroponic Farming
Improved Nutrition
Youth Leadership
Urban Agriculture
Hours of Operation
9:30AM-5:30PM
Frequently used hashtags
#TeensForFoodJustice