Harvest Home Farmer's Market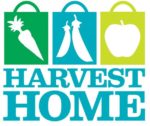 Organization Name:
Harvest Home Farmer's Market
Long Organization Description:
Harvest Home Farmer's Market (HHFM) is a BBB-accredited non-profit organization dedicated to increasing access to local, farm-fresh produce to residents of some of New York City's most underserved communities. Founded in 1993, HHFMs have been offering healthy and affordable alternatives to the limited choices—which are often the only choices­­— in the City's "food deserts."    
HHFM is a pioneer in bringing farmers' markets to low-income New Yorkers and underserved neighborhoods. Today, we are one of the largest managers of farmers' markets in New York City. HHFM operates locations throughout the Bronx, Brooklyn, and Manhattan and serves more than 250,000 shoppers a year. 
Harvest Home Farmer's Market works in partnership with farmers from the metropolitan region to bring affordable, fresh fruits and vegetables to neighborhoods. HHFM collaborates with community organizations, churches, and elected officials. HHFMs accept cash, debit/credit, Supplemental Nutrition Assistance Program benefits (SNAP/EBT), Women Infant and Children (WIC) and Senior Farmers Market Nutrition Program vouchers (SFMNP), as well as New York City subsidy coupons for low-income residents.