Center for Family Life in Sunset Park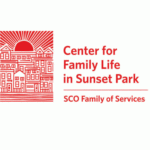 Organization Name:
Center for Family Life in Sunset Park
Long Organization Description:
The mission of the Community Services program is to address the urgent needs of residents in Sunset Park who are experiencing an acute crisis. The Community Service Program acts as both a resource and a gateway to help enhance individual functioning, family stability and community building in Sunset Park. Access to all service components is open and eligibility determinations are minimal.
Community Services is an informal, accessible point of entry into the Center for Family Life's comprehensive service system. As such, it provides a valuable first point of contact for many neighborhood residents who ultimately may choose to engage in other more "high intensity" services.